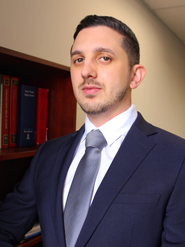 Justin Tubelli – Associate
Location: White Plains, NY
Justin Tubelli is an Associate at the Firm. He is involved in all aspects of the Firm's construction law practice, including litigation, mediation, arbitration, contract review and mechanic's liens.
Justin is a 2022 graduate of Pace Law School and a member of the American Bar Association and the New York City Association of the Bar.