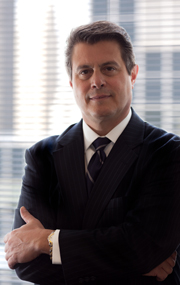 Robert A. Sesti – Founder
Location: White Plains, NY
Robert A. Sesti, also known as Bob, has been practicing construction law for over 30 years. He grew up working for his family's construction business, which gave him a deep understanding of the industry. Throughout his legal career, he has built a reputation as a skilled construction law attorney.
Bob began his legal career as an Assistant District Attorney in New York. He honed his trial attorney skills during this time before joining a construction law firm in New York City. He eventually became a partner at the firm, where he practiced construction law for a decade.
In 1996, Bob founded his own firm with a mission to provide affordable, high-quality legal advice and exceptional service. This remains the focus of his practice today.
Bob is admitted to the State and Federal Courts of New York, and he has experience with mediation and arbitration. He has handled many construction law cases throughout his career and is a member of the Construction Law Committee of the New York City Bar Association. He is also a Fellow of the Construction Lawyers Society of America (CLSA).
Bob has been recognized as a "Super Lawyer" in construction law every year since 2012.